RRM Design Group provides contract design review services to public agencies throughout California. Our experienced team is known for providing clear direction about how to achieve high quality, aesthetically pleasing, functional design solutions that positively contribute to a community's character. We promote creative dialogue with flexibility and efficiency, providing consistent, forward thinking, implementable design solutions. Given the variety of projects submitted for design review, it is essential that the reviewer have experience interpreting design guidelines and translating them into recommendations that effectively demand the architectural integrity and character that is desired.
Multidisciplinary Experience
RRM's success through the years has been based on our multidisciplinary approach to projects – we offer a full range of services including architecture, planning, urban design, landscape architecture, civil and structural engineering, land surveying, and construction management. Our range of design expertise gives us a broad project portfolio including residential, commercial, and mixed-use projects that include new construction to infill and redevelopment. This experience on the private side of the development process gives RRM a unique understanding of realistic design recommendations that produce results and provide a solid understanding of property owner issues, maintenance concerns, development feasibility, and the real cost of public and private improvements and construction. Our knowledge and expertise creating design guidelines and specific plans gives us an understanding of the key elements needed to help foster character and community through interpretation of city policy documents. Our design review experience has proven to be a successful approach to work collaboratively with City staff and project applicants to provide clear direction for a proposed project.
---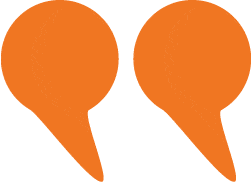 "RRM team members are accessible, enthusiastic, and have been invaluable in meeting our needs here at the City."
– Ben Jarvis, Associate Planner, City of Santa Clarita